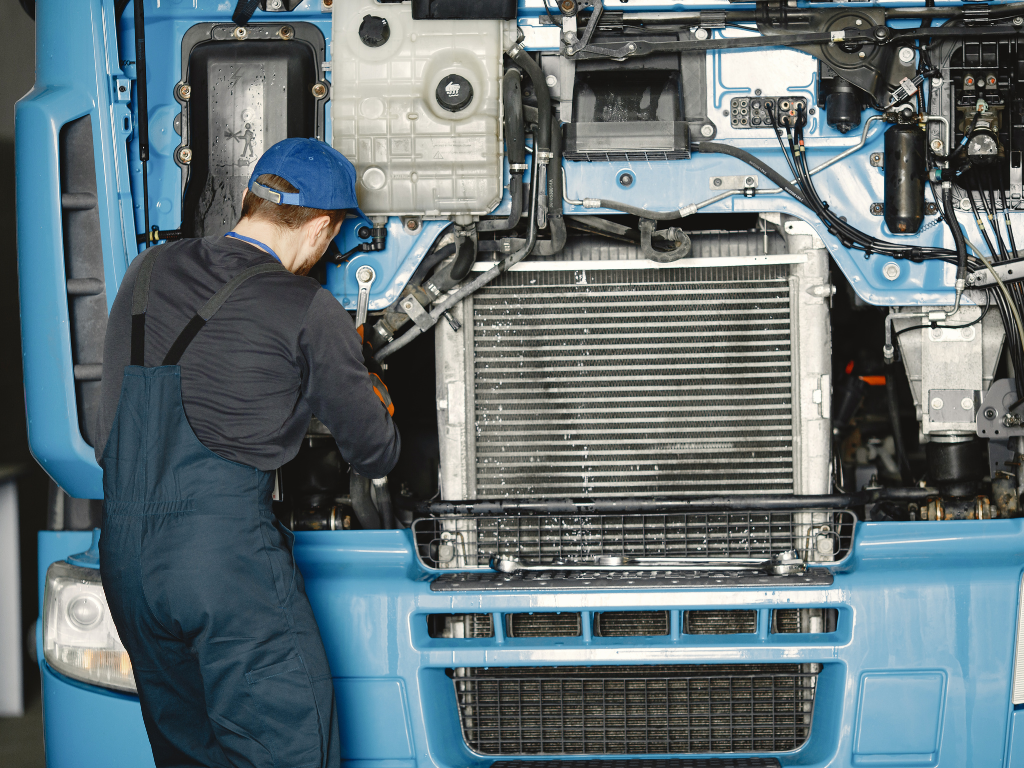 If your trailer is in need of repair in Vancouver, the best place to go is a reputable trailer repair shop, Vancouver Mobile Truck Repair Co.. Our shops are staffed by experienced professionals who can quickly diagnose and fix any issues with your vehicle. What's more, we will work hard to get your trailer back on the road as soon as possible at a fair price.
At Vancouver Mobile Truck Repair Co., you can expect expert service from our highly trained technicians. We will take the time to carefully assess the condition of your trailer, identify any problems, and make the necessary repairs using only high-quality parts and tools. Additionally, we will ensure that all safety inspections are up to date so that your vehicle can be road-ready again in no time.
So if you're looking for reliable, affordable trailer repair services, look no further than Vancouver Mobile Truck Repair Co.. With our expert knowledge and commitment to customer satisfaction, we'll have you back on the road in no time at all!
Give us a call at 604-200-1746 to get free estimates.
Importance of Trailer Repair
Maintaining your trailer is important for a number of reasons. First, it helps to keep your trailer looking its best. A well-maintained trailer will be easier to sell if you decide to upgrade to a new model. Additionally, regular maintenance can help to prevent serious problems in the future. By keeping on top of small repairs, you can avoid more costly repairs down the road. Finally, trailer repair can help to improve the safety of your trailer. This is especially important if you use your trailer for hauling heavy loads. By ensuring that your brakes and tires are in good condition, you can help to avoid accidents and injuries. Regular trailer repair is essential for all trailer owners.
Our Trailer Repair Services
At Vancouver Mobile Truck Repair Co. , we offer a full range of trailer repair services. We can perform repairs on all makes and models of trailers, including:
Tire Repairs and Replacements
Tire is one of the most important parts of your trailer. If you're having trouble with a flat tire, we can help. We can also perform repairs on damaged tires, such as patching and plugs.
Brakes Repairs
Brakes are essential for safety when hauling a heavy load. If you notice any problems with your brakes, such as squealing or grinding, bring your trailer to our shop right away. We can quickly diagnose and fix the problem so that you can be back on the road safely.
Hitch Repairs
A properly functioning hitch is essential for towing your trailer. If your hitch is loose or damaged, we can repair it so that it's as good as new.
Electrical Repairs
If your trailer lights aren't working properly, it could be a sign of a bigger problem. Our technicians can troubleshoot and repair any electrical issues with your trailer.
We also offer a variety of other services, including:
Suspension repairs

Axle repairs

Bearing replacements

Wheel alignments
These are just a few of the many services we offer at Vancouver Mobile Truck Repair Co.. No matter what type of trailer repair you need, our experienced technicians will be able to help. We understand the importance of keeping your trailer in good condition and we will work hard to get it back on the road as soon as possible.
Contact Vancouver Mobile Truck Repair Co. Today
For all of your Vancouver trailer repair needs, trust the experts at Vancouver Mobile Truck Repair Co.. We have the knowledge and experience to get your trailer repaired quickly and correctly. Contact us today at  604-200-1746 to schedule a repair appointment. We look forward to serving you!