About Vancouver Mobile Truck Repair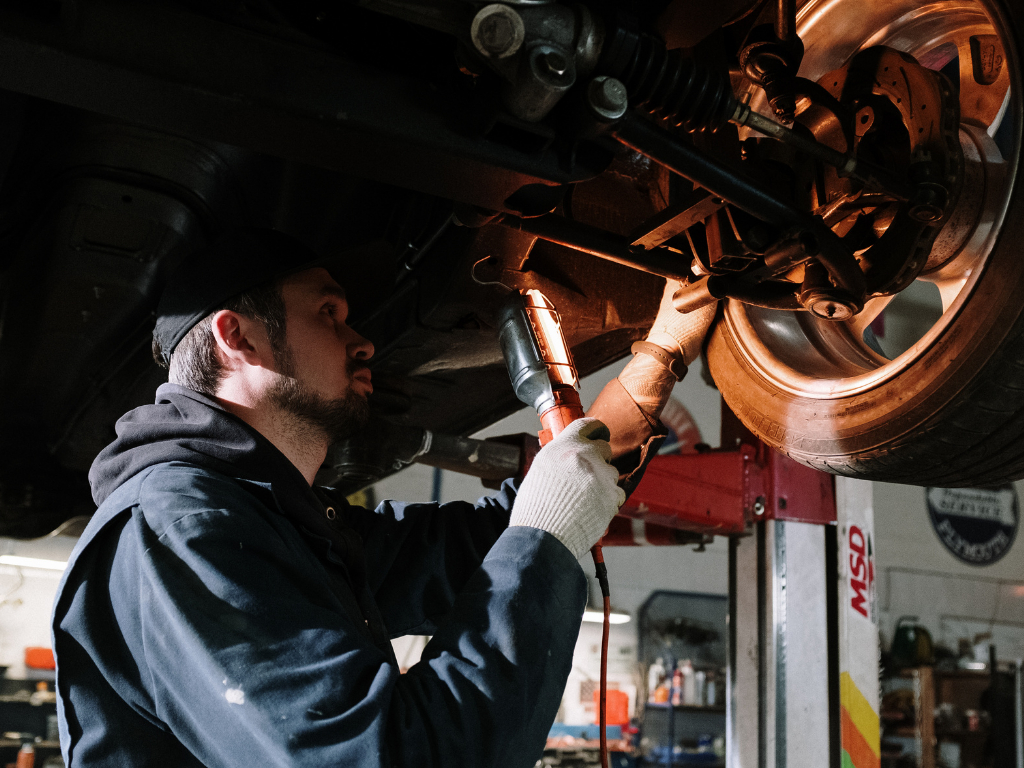 Vancouver Mobile Truck Repair Co. is a fleet service and big rig repair company. We also repair box trucks and RVs. If it's a big truck, we can fix it. Our team has over 30 years of combined experience with truck repair, and we're passionate about keeping your fleet on the road.
We offer on-site repair even if your rig's broken down at night. Our operation is 24/7, so you'll never be stranded in the Vancouver area for long. Give us a call today at (604) 200-1746!
Why Choose Vancouver Mobile Truck Repair Co.?
There are many reasons to choose us for your truck repair needs:
We're always available. It's worth repeating that whether it's 2 am on a Tuesday or 5 pm on a Sunday, we'll be there for you.

Our truck shop is chock full of necessary parts to fix your truck quickly.

We're passionate.
We love what we do, and we take pride in keeping your fleet running smoothly.
If you're looking for a mobile truck repair company in Vancouver that you can rely on, look no further than Vancouver Mobile Truck Repair Co. Contact us today at (604) 200-1746 to schedule a service.
Our Crew Works With You
Not against you. In other words, no one here is going to fetch a deep sigh, shake his head, and say tough luck, ole hoss. We're going to say something more like: "Don't worry, bud. This won't take long to fix at all." We want you back on the road with a hassle-free experience. 
It all starts with our team. Our mechanics, shop foreman, and customer service representatives are highly trained professionals who understand the trucking industry. We know that time is money for you, so we'll work quickly and efficiently to get your fleet back on the road. 
Of course, we're also friendly and personable. We understand that when your truck breaks down, it's a stressful experience. Our goal is to make the repair process as easy and stress-free for you as possible.
No Job Is Too Big or Too Small
We service all types and sizes of trucks, from 18-wheelers to box trucks. We also work on RVs, so if you're ever stranded on the side of the highway with a broken-down RV, we can help.
We understand that each trucking company has different needs, so we offer custom fleet service packages. We'll work with you to create a service plan that fits your budget and your fleet's specific needs.
Maintenance Schedules From The Pros
You need not wait for your truck to break down. With Vancouver Mobile Truck Repair Co. in your dugout, those trucks can be serviced with the finest preventive maintenance. You can schedule an appointment, or we can come to you. 
It's All About The Customer Service
You're not just a number to us. When you call Vancouver Mobile Truck Repair Co., you'll be treated like a person, not an account. We understand that your truck is your livelihood, and we'll do everything we can to get you back on the road as quickly as possible.
We're a family-style business, and we treat our customers like family. We'll work with you to find a solution that fits your needs and budget.
Call us today at (604) 200-1746 for the best truck repair services in Vancouver.